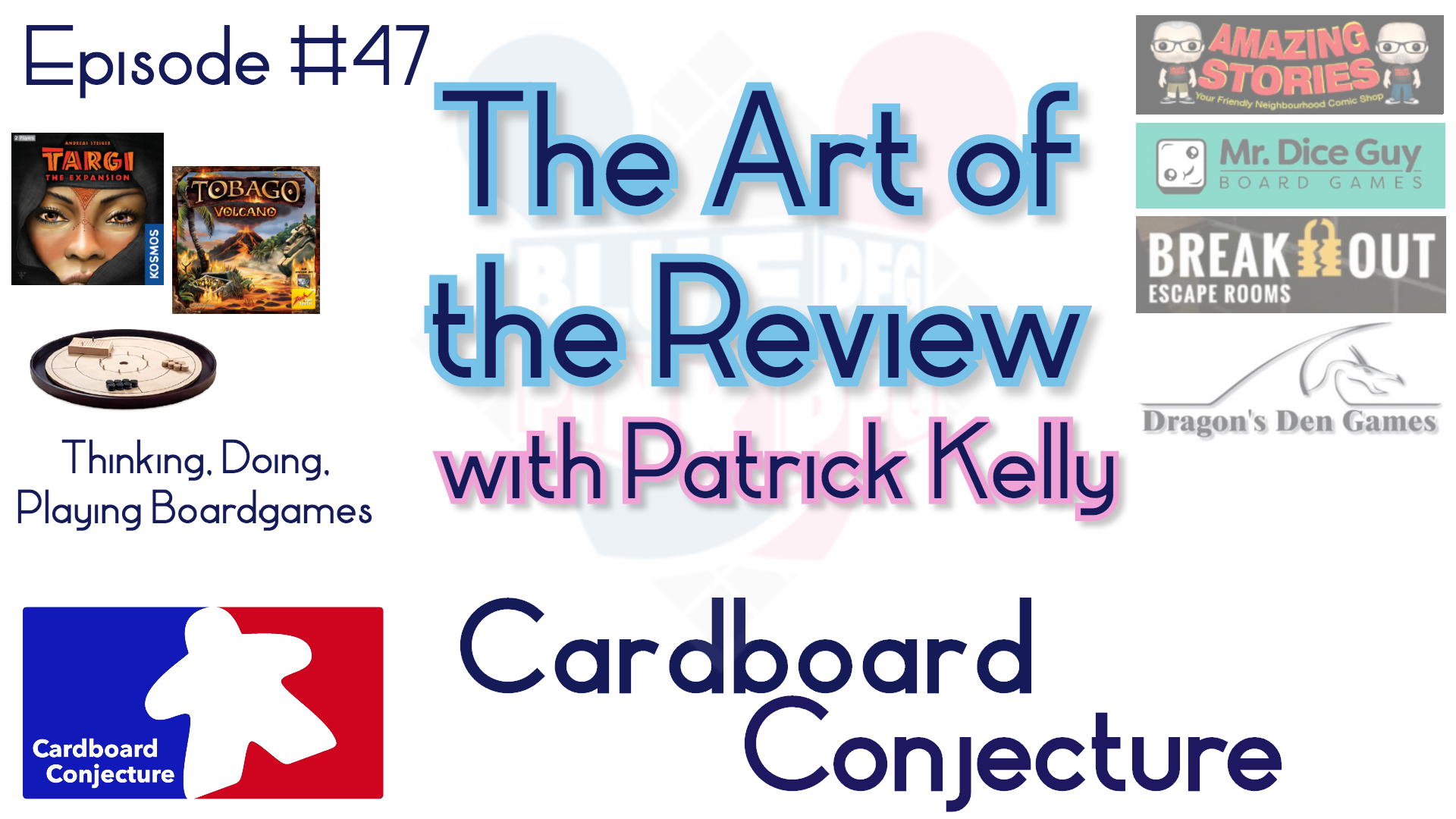 Cardboard Conjecture #47  The Art of the Review with Patrick Kelly
In this episode ... Norm, Ian and Ryan talk about Crokinole, Targi : The Expansion, and Tobago : The Volcano Expansion in Thinking, Doing, Playing board games.
Also, we are very pleased to have as a special guest ... Patrick Kelly : One of the founder of Blue Peg Pink Peg board gaming podcast and Canuck proclaimed "Cardboard Philosopher" ... where we get down to business about the "Art of the Review".