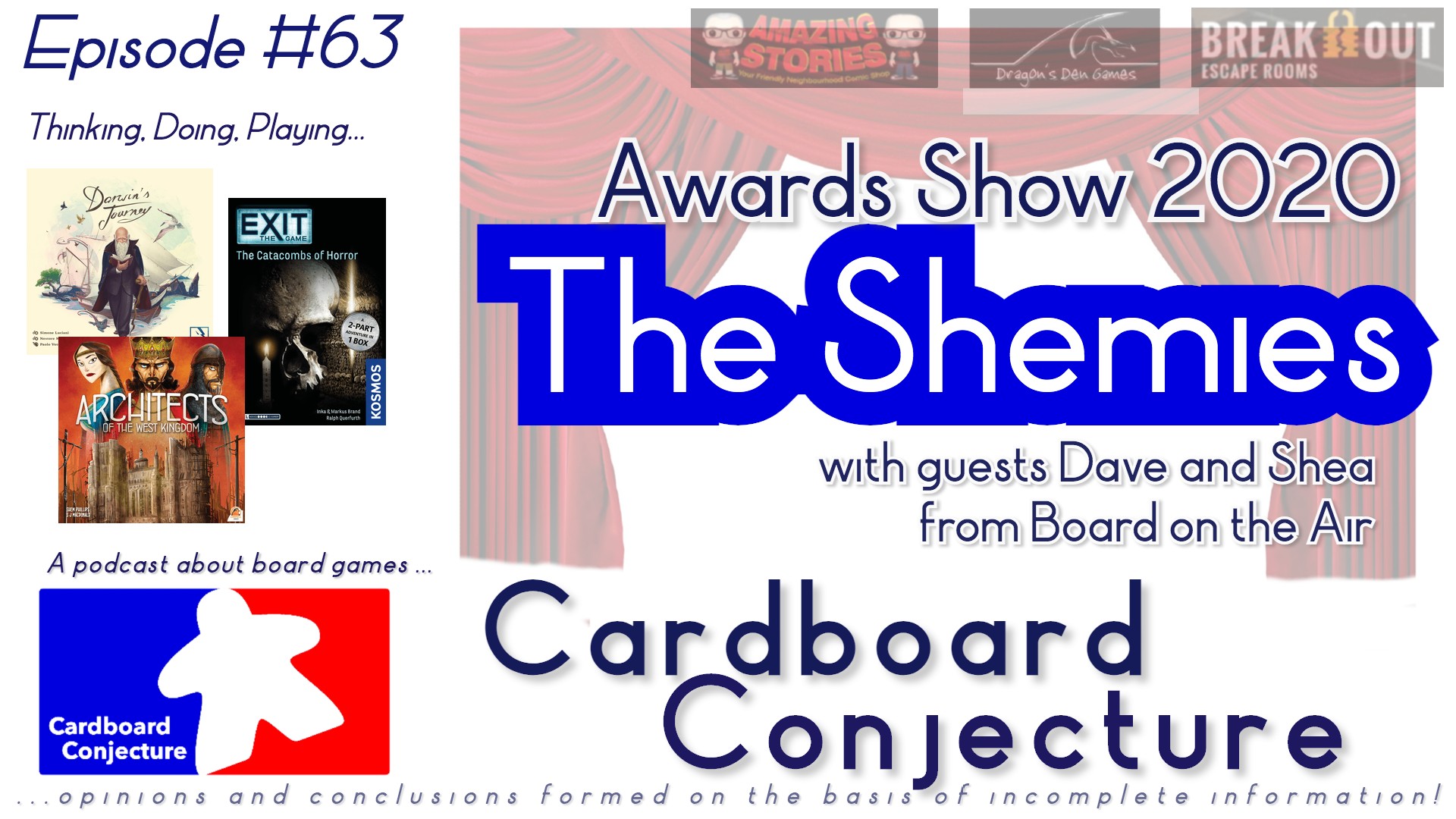 Cardboard Conjecture #63 - Awards Night : The Shemies
In this episode ... Ian, Ryan and Norm discuss Darwin's Journey, Architects of the West Kingdom, and Exit : The Catacombs of Horror in our "Thinking, Doing, Playing" board games segment.  This is the episode ... the First Annual Shemie Awards for Table top board games ... this award episode was inspired by a tweet sent out by Shem Philips about how games should be categorized for preference and exceptional play and we couldn't agree more with the categories and the explanations to these criteria ... so much so that it is the basis for our awards episode ... Shem Philips, thanks eh!
On this episode joining us are Shea and Dave from Board on the Air : podcast and part of the "Whatcha Been Playing Wednesday" special weekly episodes.